Buy from Amazon from our link and a portion of the sale will go to RFKM!
MCCPTA Resolution on School Food
May 10, 2016
On April 22, 2016 the Montgomery County Council of PTAs (MCCPTA) passed a Resolution to Promote Healthy Food Sold and Served to Children in MCPS. It includes requests to MCPS to transition to scratch-cooking in its central facility or in schools, reduce sugar in school foods, offer only healthy a la carte items in elementary schools, remove soda, sugar-sweetened and artificially-sweetened beverages from school vending machines and remove all synthetic dyes from school foods. It also asks for MCPS to put salad bars in all schools. RFKM worked very closely with the MCCPTA Health and Safety Committee to create and pass this resolution and will continue to follow up with MCPS to ensure its implementation. Resolution Full Text
MCPS Forms Wellness Committee
February 3, 2016
Starting in April of 2013, RFKM began to request that MCPS restart the wellness committee that had existed in prior years,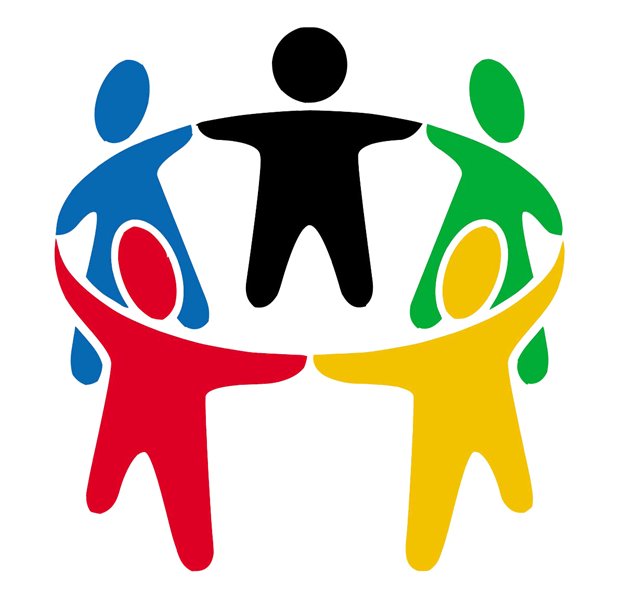 most likely to fulfill federal regulations that each district write a wellness policy and update it every three years.
We are glad to report that thanks to MCPS COO, Andrew Zuckerman, the Wellness Committee has been formed and had its first meeting in December 2015, including a representative from RFKM.
Consistent with our requests, the committee includes many people who do not work for MCPS, including parents, representatives of non-profit organizations and medical professionals. Additionally, it is co-chaired by two individuals who serve underneath the COO and not under the Division of Food and Nutrition Services (Dana Davison, Executive Director of the Chief Operating Office of MCPS and Cara Grant, Supervisor of Pre-K-12 Health and Physical Education for MCPS). We thank Dr. Zuckerman for his responsiveness to parent concerns in creating this committee. While the committee's charter at the moment is limited to the implementation of the existing wellness policy and regulation, we hope it will nonetheless have a strong impact on the wellness environment and food in MCPS.
Aug. 8, 2016
RFKM is now selling Rockville Rewards cards, which provide valuable discounts on goods and services from over 125 local Rockville businesses, including Dawson's Market, Paladar Latin Kitchen, Massuage Associates, Earth Treks Climbing Center, and much more.
More information and card purchases . . .
June 15, 2016
This year, both Somerset ES and East Silver Spring ES were awarded the RFKM School Food Improvement Award for their exemplary efforts in promoting wellness and nutrition during the 2015-2016 school year. Because both schools made such tremendous progress in school nutrition this year, our awards committee decided to recognize both with the award.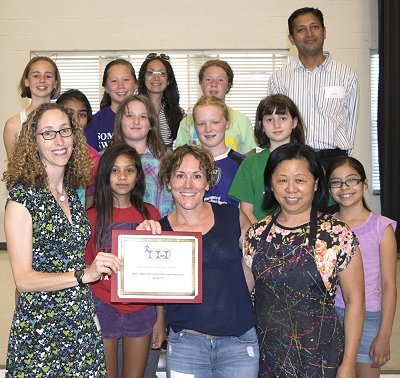 On June 13, 2016, RFKM presented Somerset ES with the School Nutrition Improvement Award. With the support of Principal Kelly Morris and the PTA, RFKM Representative Kerri Davis instituted a Nutrition and Wellness Committee this year at Somerset. The school hosted a FarmRai$er in which they raised over $2,500, much of which will be used for future health and wellness initiatives. Some of this money went to the school's first ever wellness week in which banners, contests, and assemblies promoted nutrition, fitness, and mindfulness. Further, the committee shared RFKM's healthy classroom material with teachers, leading to healthier snacks and rewards in class and limiting birthday celebrations to once per month.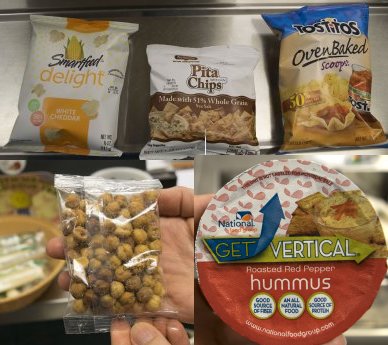 Additionally, in cooperation with the cafeteria manager, Somerset ES removed unhealthy 'a la carte' menu items, such as Doritos and Cheetos, and replaced them with healthier options, such as 51% whole grain pita chips, popcorn, hummus, cheese sticks and dried chickpeas. Also, for the first time, the a la carte menu was published and distributed to parents, making them aware of their children's food options in school. Finally, Somerset ES publishes healthy recipes and nutrition fun facts in their weekly newsletter.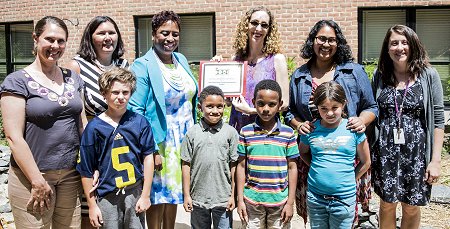 On June 14, 2016, RFKM presented East Silver Spring ES with the School Nutrition Improvement Award. East Silver Spring ES has made equally commendable efforts to promote health and wellness this year under the leadership of RFKM Representatives Karen Kali and Maggie Carey, with the support of Principal Adrienne Morrow, Assistant Principal Tara Strain and the PTA. The school held their first annual Wellness Night, which engaged students through smoothie making, Zumba, mindfulness training and a fruit

tasting, as well as provided information on nutrition and wellness through presentations and sample snack packs. Additionally, East Silver Spring ES emphasised the importance of drinking water by providing each student with a free reusable water bottle and requesting a water bottle filler station near the cafeteria. Finally, the PTA created a list of healthy snack options that was sent home with kindergarten students to encourage parents to donate these healthy snacks to the classroom. These accomplishments and many more are chronicled in a very impressive blog created by the Wellness Committee.

Both Somerset ES and East Silver Spring ES have not only taken tremendous strides in promoting nutrition and wellness this year, but also plan to continue on this path and are eager to implement new initiatives next year. Both schools are recognized for their success in improving the school food environment and serve as a model to other schools in MCPS.
Can your child eat the recommended 5 servings of fruits and vegetables for 5 days in a row? Ask your PTA to partner with RFKM in the 5 for 5 Challenge!
Challenge students and their families at your school to see if they can eat 5 servings of fruits and vegetables every day for a school week for a $5/serving sponsorship. Invite family and friends to sponsor servings, and help meet your healthy eating goal! Each participant will have their own custom online fundraising page, which they can update with blog entries on their experience and send to friends and family to make a tax-deductible donation to split between your PTA and RFKM.
Sick of selling candy bars, magazines and wrapping paper to raise funds? How about local, healthy farm foods?
Fundraisers can be healthy! With FarmRai$er, kids get the opportunity to sell local, healthy farm products via a custom online market. Raise money for your school or organization, promote healthy food, and support local farms and businesses. We want our kids to be healthy - their fundraisers should be too. Use the code RFKM25 to get $25 in matching funds to start your campaign.