RFKM Launches Petition for Better Food in MCPS - Sign On - Español
3/14/14. Over the last year, RFKM has been building grassroots support from parents, students and community members in Montgomery County to demand better food for our children. Now is the moment that we are bringing it all together with an online petition designed to show support for the priorities of RFKM members by parents, students, community members, businesses, churches, health care providers, organizations and educators in the county. We will collect signatures over the next 2 months, then plan to deliver them to the Board of Education and Superintendent Starr at a BOE meeting in May, with hopefully many of you in attendance.
We are counting on our supporters for this advocacy campaign to be a success! Please sign, have your spouse and kids sign, share it on Facebook, tweet it and e-mail it to all your friends in MCPS.
Petición ciudadana al Superintendente y la Junta de Educación
RFKM ha dedicado un año a buscar el apoyo de los padres de familia de Montgomery County, los estudiantes y otros miembros de la comunidad, con el fin de exigir alimentos más saludables para los niños que asisten a las escuelas públicas. Ahora conjugamos esos esfuerzos en una petición en línea. Al firmar la petición, los padres, estudiantes, miembros de la comunidad, empresas, iglesias, profesionales de la salud, organizaciones y maestros del condado respaldan las prioridades de RFKM. Recogeremos firmas durante los próximos dos meses y luego les entregaremos la petición a la Junta de Educación y el Superintendente Joshua Starr, a la sesión de la Junta que se celebrará el 3 de junio. Esperamos que muchos de ustedes nos acompañen ese día.

¡Contamos con su apoyo para el éxito de esta campaña! ¡Firme ahora la petición, pídales a su cónyuge y a sus hijos que la firmen y compártala con todos sus amigos de MCPS por correo electrónico, Facebook y Twitter!
Texto de la petición en español

Updates on our Advocacy Work
RFKM has been working over the last several months on an advocacy campaign that has been coming to fruition of late. Some important recent events:
March 10 - Montgomery County Council President Craig Rice and Vice President George Leventhal sent Superintendent Joshua Starr a letter outlining suggested changes to the MCPS food (prompted by our advocacy work and similar to the changes suggested on the petition we started on March 14th)
March 14 - Superintendent Starr sent a response to the letter mentioning that school food is on the June 3 Board of Education meeting agenda!
March 20 - Karen Devitt testified on behalf of RFKM to a joint meeting of the Montgomery County Council's Health and Human Services and Education Committees with the Superintendent, Marla Caplon, Dir. of Food and Nutrition Services and 5 members of the Board of Education present (view here under Committee Work Sessions, HHS/ED - 3-20-14 Mar 20, 2014).
Future Actions
We are gearing up for the June 3rd meeting (10 a.m., meet outside the meeting room at the Carver Educational Services Center at 850 Hungerford Dr, Rockville, MD 20850 at 9:30 a.m.) and we need parents to join us there! Please come to testify or sit in the audience to show the Board members how important this issue is to you. If you are willing to testify, please e-mail realfoodmcps@gmail.com and if you are able to be present but would prefer not to testify, e-mail members@realfoodforkidsmontgomery.org.
Lunch Hour Screening with Director James Costa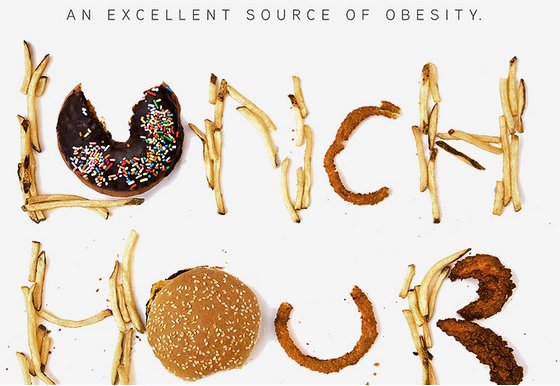 On Saturday May 3, RFKM will be hosting a screening of "Lunch Hour", a feature-length documentary that explores the national school lunch program, childhood obesity, and our addiction to unhealthy food (starring Rachel Ray, Robin Quivers, Marion Nestle, Senator Kirsten Gillibrand, Amie Hamlin, Peter Eisler, and Alex Jamieson). Following the film, James Costa, writer and director, will be on hand to lead a discussion.

Details:
May 3: 6:30-9:00 p.m.
Takoma Park Community Center
7500 Maple Avenue
Takoma Park, MD 20912

Suggested donation: $10 per person.
Appropriate for ages 14 and older.

RFKM Rep Training April 26th

RFKM will be holding a training session for our school representatives and interested parents from 10 a.m.-noon on April 26th. We will work on school-based advocacy strategies such as presenting RFKM's work to your PTA, how to survey your school food environment, changes you can make at the local school level, starting a Wellness Committee, and dealing with opposition. RSVP to realfoodMCPS@gmail.com. Location TBA.

Somos Montgomery - Comidas en las Cafeterías MCPS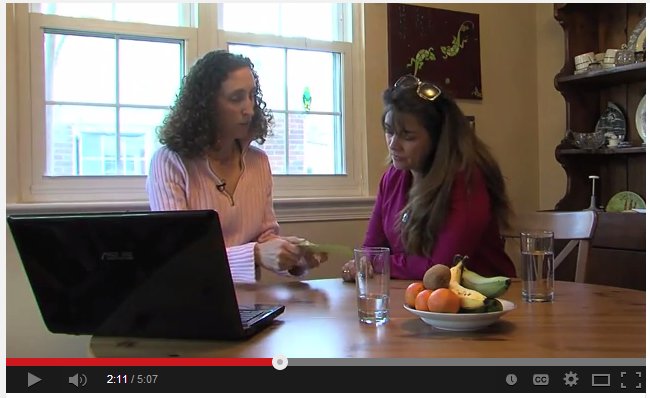 Somos Montgomery did a Spanish-language video on our work pushing for healthier school food. Please pass on to your Spanish-speaking friends!

Shop at Amazon.com and benefit RFKM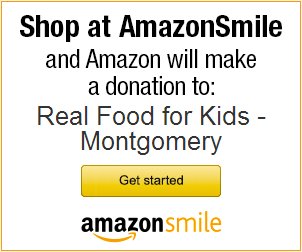 Amazon.com will donate a portion of your purchase to RFKM (through our fiscal sponsor, Chesapeake Institute for Local Sustainable Food and Agriculture, if you shop at Amazon from our Amazon Smile link at left.
Please bookmark this link so you'll benefit RFKM each time you shop!
Like us on Facebook: http://www.facebook.com/RealFoodForKidsMontgomery
Join our Yahoo Group: http://groups.yahoo.com/group/MCPS_Better_Food/
Follow us on Twitter: @RealFoodMCPS