Healthy School Food Maryland (formerly RFKM) began in October, 2012 with a meeting of parents who were concerned about the nutritional value of the meals and competitive foods in the Montgomery County Public Schools in Maryland. We have since built a coalition of over 5600 supporters, including parents representing every regular school in Montgomery County. We have 70 parent representatives to MCPS schools, who are taking a leadership role in changing the food environment and policies at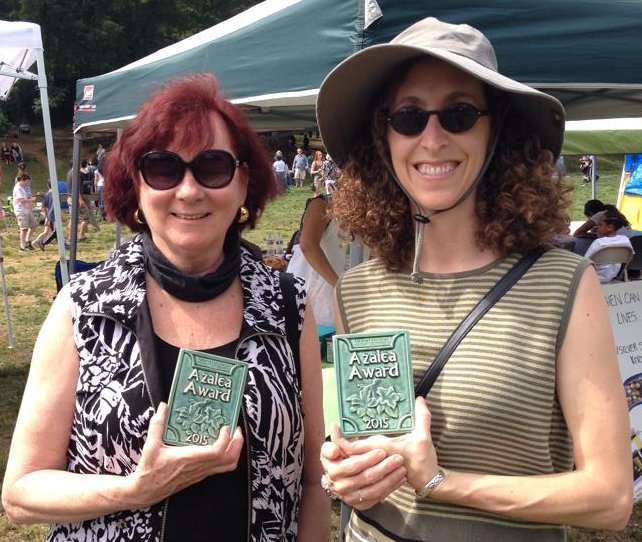 their child's school.

HSFM was co-founded by Karen Devitt (left) and Lindsey Parsons (right), and is currently led by Executive Director Fania Yangarber, who consults with the Advisory Board to set the strategy for HSFM.
A Montgomery County Public School system that serves and promotes real, whole, local, sustainable and nutrient-rich foods for a student body that selects and eats those foods.
To collaborate with school communities to elevate the quality and character of school food, develop and deliver programs that advance literacy in nutrition and health, and engage students, parents, and schools in building a culture of health that spreads to their homes and communities.
We conduct community-building, training and educational activities, and we advocate for policies at the county, state and federal level on nutrition, wellness and school-food related topics.
"I am certainly no health nut, but it has been appalling to me what kind of food is pushed on our kids starting at a very young age... The older they get, the less we as parents are able to choose their food for them and should be able to rely on our schools to, at least, limit the junk that is served."
- an HSFM Supporter
Our kids are our future. They can't function well if they aren't offered
healthy choices for lunch. The current Standard American Diet offered is processed, leaves them lethargic, promotes weight gain, and diseases such as diabetes - no longer called "adult onset" because it's so common in young people. Not only our health depends on these changes but so does our economic future. Let's do the right thing by our kids.
- an HSFM Supporter